Regular price
Sale price
$28.00 USD
Unit price
per
Sale
Sold out
Share
A harmonious combination of some of Alaska's most potent herbs, this face mask will help rejuvenate any skin type and encourage cell regeneration without drying the skin as many clay masks can. All ingredients have been sourced from my small property in the foothills. Lemon balm is homegrown with better-than-organic practices. Tremella is sustainably sourced in China. 
This mask comes dry and will a small amount will need to be combined with your choice of water, milk, yogurt, honey or hydrosol and applied. Once mixed, let it rest for 3-5 mins so the ingredients can steep. Apply to clean skin and rinse off after 10-20 minutes. Wildflower smells strongly of lemon balm and comes in a 2 oz jar. *do not mix the entire jar with water at once*

At the heart of this mask is rose petal, known to gently unveil a soft, supple glow. Rose is an especially ideal herb for maturing skin. 
Yarrow, known for its calming and soothing properties, provides a gentle yet potent touch of alleviating redness, irritation, and encouraging cell turnover. 
Lemon balm awakens the senses and revitalizes tired skin. Lemon balm works synergistically to help improve skin texture and brighten a dull complexion.
Rosehip, extremely high in vitamin C, will help encourage collagen production, reduce the appearance of fine lines, and will promote an even skin tone.
Elderflower is a potent yet gentle flower to compliment the other ingredients in offering your skin a brighter, more supple complexion.
Dandelion leaf, a botanical treasure known for its detoxifying properties and bursting with antioxidants, will help promote a clear and youthful complexion. 
Completing this blend is tremella (fruiting body), known as the beauty mushroom. Tremella offers intense hydration and will leave your skin looking plump as it helps lock in moisture. This ingredient will help keep your mask thick and easy to apply. 
Note: Product may vary batch to batch as this is a 100% natural product.
Ingredients

Wild rose petal, wild dandelion leaf, wild yarrow, homegrown lemon balm, wild elderflower, wild seedless rosehip, organic tremella (fruiting body),
View full details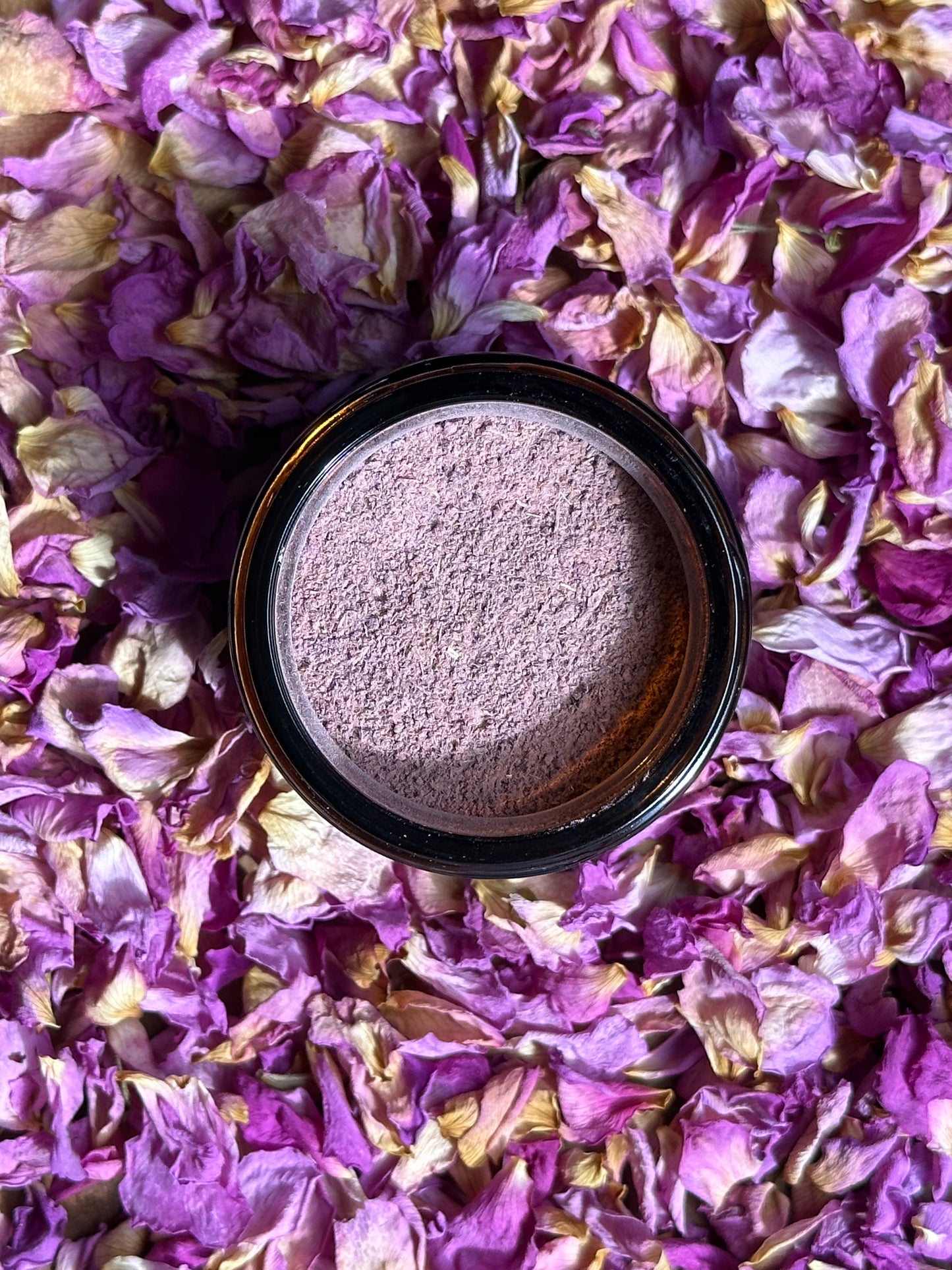 Wildflower face mask
This face mask is amazing! Makes my face so soft and refreshed. Highly recommend.
It's fabulous!
I love the versatility of Wildflower and being able to custom mix it before I'm ready to use! It's one more product from ATC that I love and use on a regular basis.
Best. Mask. Ever.
Leah has done it again !! This mask is super hydrating - doesn't dry my skin out at all and leaves it feeling fresh and glowy. Smells (and tastes lol) SO good too.
Shipping

Orders ship between 3-5 business days. You will receive a notification when your product ships.

Shipping Policy

Returns / Refunds

Returns / Refunds are not offered at this time--we're still too small! Don't hesitate to reach out if there's a problem with your order though! We'll make it right.